Chemotherapy Drug Paclitaxel Used to Treat Various Types of Cancer
By:Admin
Understanding Paclitaxel: A Breakthrough in Cancer Treatment
Cancer is a serious and life-threatening condition that affects millions of people around the world. While there are numerous treatments available to fight against this disease, one of the most effective is a drug called Paclitaxel.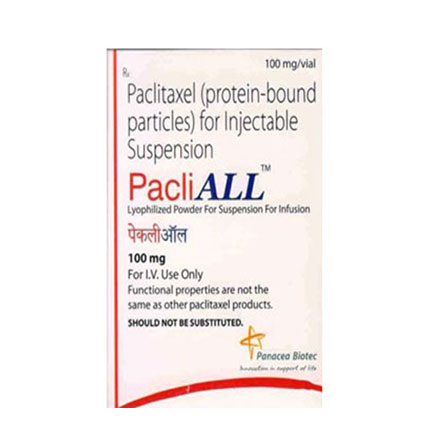 Paclitaxel is a chemotherapy medication that is used to treat multiple types of cancer, including ovarian, breast, lung, Kaposi sarcoma, cervical, and pancreatic cancer. This drug is typically administered via injection into a vein, although there is also an albumin-bound formulation available.
What is Paclitaxel?
Paclitaxel is a natural substance that is extracted from the bark of the Pacific yew tree. It works by preventing the growth and spread of cancer cells within the body. By binding to certain proteins in the cells, it interferes with their ability to divide and grow larger.
Since it was first approved for use by the FDA in 1992, Paclitaxel has been an important tool in the fight against cancer. It is now widely used in combination with other chemotherapy drugs to enhance their effectiveness and reduce the risk of cancer recurrence.
How is Paclitaxel Administered?
Paclitaxel is usually given as an injection into a vein, either at a hospital or outpatient clinic. In some cases, the medication may be given directly into the bladder or injected into the abdominal cavity.
The amount of Paclitaxel that is prescribed depends on the type of cancer being treated, as well as the patient's individual health status. Injection doses may vary from weekly treatments to bi-weekly or even monthly doses.
What are the Side Effects of Paclitaxel?
Like all chemotherapy medications, Paclitaxel can have side effects. The most common side effects include:
- Hair loss
- Nausea and vomiting
- Fatigue
- Muscle and joint pain
- Diarrhea or constipation
- Mouth sores
In rare cases, more severe side effects can occur, such as allergic reactions or nerve damage. Patients are monitored closely during and after treatment to manage any potential side effects.
Benefits of Paclitaxel
Despite its side effects, Paclitaxel has proven to be an effective treatment for fighting against cancer. In fact, studies have shown that patients who receive Paclitaxel in combination with other chemotherapy medications have a higher success rate in reducing and controlling their cancerous tumors.
Paclitaxel is also much less invasive than traditional surgical procedures for cancer treatment. Patients are usually able to return to their normal activities within a few days of treatment, making it a more convenient option for many people.
Conclusion
The discovery and development of Paclitaxel has been a game-changer for cancer treatment. This chemotherapy medication has helped countless individuals fight against cancer, providing a higher rate of success and a lower risk of recurrence.
If you or a loved one has been diagnosed with cancer, talk to your doctor to see if Paclitaxel might be a viable treatment option. With careful planning and monitoring, chemotherapy medications like Paclitaxel can help you regain control of your life.