Common Dandelion: Definition, Pronunciation, and Uses as a Salad Green and Wine Ingredient
Common Dandelion: Definition, Pronunciation, and Uses as a Salad Green and Wine Ingredient
By:Admin
Dandelion: A Powerful Herb for Health and Wellness
For centuries, humans have relied on natural remedies for various ailments. Plants have been an integral part of traditional medicine in many cultures worldwide, including Europe, Asia, and the Americas. One such plant that has been used for both culinary and medicinal purposes is Taraxacum officinale, commonly known as dandelion.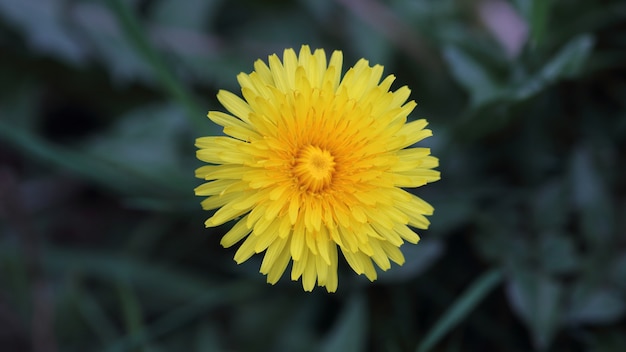 Dandelion is a perennial herbaceous plant that grows in the temperate regions of the world. It is native to Europe, but it has been introduced and naturalized in North America, South America, Australia, and New Zealand. Dandelion has a long history of use in traditional medicines, where it is used to treat various health conditions, from digestive problems to skin disorders.
Dandelion extract, made from the plant's roots and leaves, has become popular in recent years due to its many health benefits. Taraxacum officinale extract contains many compounds, including sesquiterpene lactones, triterpenes, flavonoids, and phenolic acids, that contribute to its therapeutic effects.
One of the most significant benefits of Taraxacum officinale extract is its ability to support liver health. The liver is one of the body's vital organs responsible for detoxifying harmful substances. When the liver is overwhelmed, it can lead to a range of health problems. Dandelion extract has been shown to aid liver function by enhancing liver detoxification and reducing inflammation.
Taraxacum officinale extract also has diuretic properties, which means it can increase urine production and help the body eliminate excess fluids and toxins. This property makes dandelion extract useful for reducing water retention and swelling, improving kidney function, and reducing high blood pressure.
Another benefit of Taraxacum officinale extract is its potential to support digestive health. Dandelion extract can stimulate the production of digestive juices, which are necessary for breaking down food and absorbing nutrients properly. It can also relieve constipation and bloating by promoting bowel movement.
In addition to these benefits, Taraxacum officinale extract is also an antioxidant and anti-inflammatory agent. It can protect the body's cells from oxidative damage caused by free radicals and reduce inflammation, which is a common underlying factor in many chronic diseases.
Overall, Taraxacum officinale extract is a potent herb with many therapeutic effects. Its long history of use and scientific evidence support its potential to enhance health and wellness. Whether used as a tea, supplement, or in culinary preparations, dandelion extract is a powerful herb worth incorporating into one's diet and lifestyle.
Keywords: Taraxacum officinale extract, dandelion extract, health benefits, medicinal plant, liver function, diuretic, digestive health, antioxidant, anti-inflammatory, herbal medicine.