Artemisinin: A discovery that changed the world of malaria treatment
By:Admin
Artemisinin: The Breakthrough Solution for Malaria Treatment
Malaria is a deadly disease caused by the parasite Plasmodium falciparum, which is transmitted through the bite of infected Anopheles mosquitoes. It is estimated that around 229 million cases of malaria occur each year, resulting in 409,000 deaths globally. Majority of the cases occur in sub-Saharan Africa, where the poorest and most vulnerable populations reside. The urgency to find a cure for this disease is critical, and thanks to the discovery of Artemisinin, an effective solution to combat malaria has been found.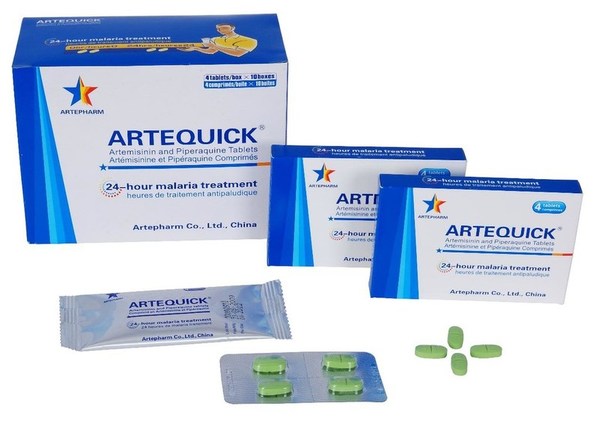 Artemisinin, a sesquiterpene lactone, was first discovered in 1972 by Tu Youyou, a Chinese scientist, who was awarded the Nobel Prize in Medicine for her groundbreaking discovery. The discovery of artemisinin was a unique feat of traditional herbal medicine and modern pharmacology that originated from a Chinese herbalist text dated from 340 AD.
Artemisinin is the primary component of Artemisia annua, a herb used for centuries in China to treat fever and malaria. Its bioactive compound was extracted from the plant's leaves by Tu Youyou and her team who meticulously followed an ancient recipe. Artemisinin, in combination with other drugs, proved to be highly effective against malaria, a disease that was once considered incurable.
Today, Artemisinin is an integral part of the World Health Organization's (WHO) malaria treatment protocol. Artemisinin-combination therapies (ACTs) that contain an artemisinin derivative are considered the best treatment for P. falciparum malaria. The effectiveness of ACTs has resulted in a significant decline in global malaria mortality rates, especially in Africa.
Artemisinin eliminates malaria parasites by attacking the proteins essential for the survival of the parasite inside the red blood cells. Additionally, artemisinin also exhibits anti-inflammatory and anti-tumor properties, making it a potential treatment for other diseases.
A significant challenge in the production of artemisinin was sourcing a consistent and reliable supply of the raw material. Initially, the only source of artemisinin was Artemisia annua plant grown in specific regions of China, making it expensive and difficult to obtain. However, with technological advancements in biotechnology and genetic engineering, a precursor compound can now be produced using genetically modified yeast. This process makes the production of artemisinin more cost-effective and less environmentally impactful.
In conclusion, the discovery of Artemisinin and its derivatives have revolutionized the treatment and control of malaria, providing a timely solution to a global health challenge. The development and implementation of ACTs have led to a rapid decline in malaria cases and deaths worldwide, resulting in significant health and economic benefits.
As we continue to face new and emerging health challenges, the discovery of Artemisinin serves as a reminder of the crucial role that traditional medicine and modern research play in finding solutions to global health problems. We need to build sustainable partnerships between traditional medicine practitioners, researchers, and biotechnology companies to ensure that cutting-edge treatments, such as ACTs, are available and affordable to the most vulnerable populations.
Keywords: Artemisinin, Plasmodium falciparum, malaria, Artemisia annua, Tu Youyou, Nobel Prize, bioactive compound, anti-inflammatory, anti-tumor, genetically modified yeast, biotechnology, ACTs, global health challenge, traditional medicine.