Phycocyanin: A Natural Blue-Green Pigment Found in Algae for Use in Food and Water Monitoring
Phycocyanin: A Natural Blue-Green Pigment Found in Algae for Use in Food and Water Monitoring
By:Admin
The Rise of Blue Pigment Phycocyanin in the Food and Beauty Industry
Phycocyanin is a natural blue pigment found in blue-green algae or Cyanobacteria. It has recently gained popularity for its unique color and various health benefits. This pigment is water-soluble and is often used as a natural colorant in the food and beverage industry. In addition, it is also used in the beauty industry for its anti-inflammatory and antioxidant properties.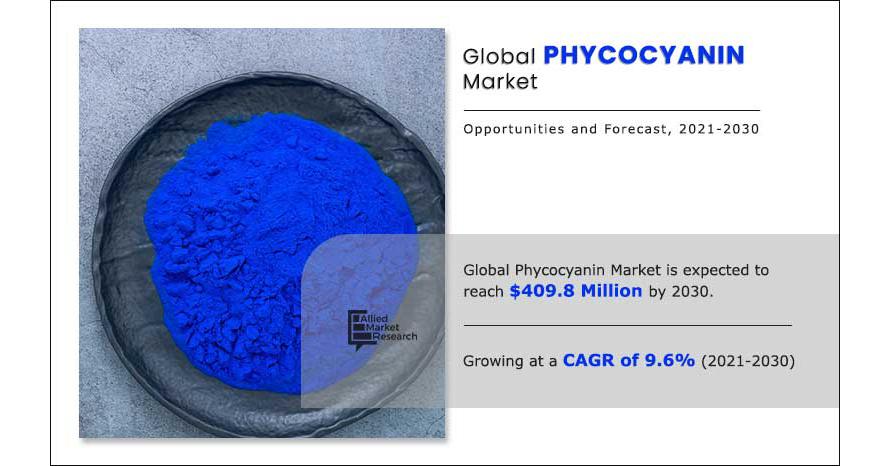 The use of Phycocyanin as a natural food coloring agent has increased due to the growing demand for plant-based and natural ingredients. It is commonly used to give a blue color to various food products, such as candies, ice creams, and beverages. This natural colorant is replacing synthetic colorants, which are known to have adverse effects on health and the environment. Phycocyanin has been approved by the FDA as a safe food additive, and it is also certified organic.
Apart from adding color to food products, Phycocyanin also has health benefits. It is rich in antioxidants, which help to scavenge free radicals that cause damage to cells. It also has anti-inflammatory properties, which can help to alleviate inflammation in the body. Moreover, it is a good source of protein and essential amino acids.
The beauty industry has also recognized the benefits of Phycocyanin. It is used in skincare products due to its anti-inflammatory and antioxidant properties. It helps to soothe and revitalize the skin, making it look hydrated and youthful. In addition, it also has anti-aging properties, which can help to reduce the appearance of fine lines and wrinkles.
Studies have shown that Phycocyanin has potential health benefits for several diseases, such as cancer, diabetes, and neurodegenerative diseases. It has been found to inhibit the growth of cancer cells and reduce the risk of cancer. It also has potential in managing diabetes by improving insulin sensitivity and reducing inflammation. Moreover, it can protect against oxidative stress, which is one of the leading causes of neurodegenerative diseases.
In conclusion, Phycocyanin is a natural blue pigment that is gaining popularity in the food and beauty industry. It is a safe and healthy alternative to synthetic food colorants and has numerous health benefits. Its potential in managing diseases makes it a promising ingredient in the pharmaceutical industry. As the trend towards plant-based and natural ingredients continues to grow, Phycocyanin will remain a valuable ingredient in various industries.